Searching for a global e-invoicing support system? Challenge accepted.

The "E" stands for easy
E-invoicing offers significant benefits to any business. But there are plenty of challenges standing in the way of you and success — especially when it's on a global scale. With decades of experience under our belt and robust global infrastructure in place, Esker provides your company precisely what's needed to make your move to e-invoicing a triumphant one.
Lower costs, faster payments
Interoperability with any system
Flexibility with customers & suppliers
Global compliance in over 60 countries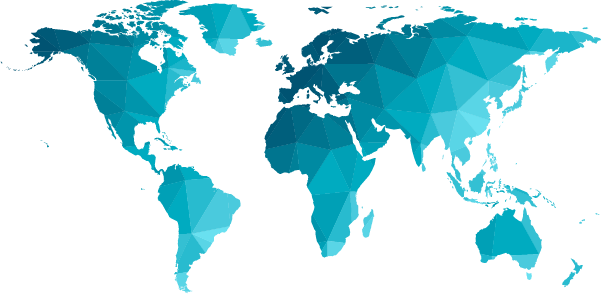 Stay 100% compliant with
all e-invoicing requirements
With many governments and large businesses requiring e-invoicing, companies must adapt if they want to get paid. Esker helps you achieve global compliance in whatever technology you choose: 
E-signatures

Through its Sovos partnership, Esker applies the appropriate e-signatures, time stamps and verifications in over 60 countries.

BCAT

From receipt and posting to dispatch and e-archiving, Esker's audit trail and reporting capabilities keep track of all customer orders.
EDI

Esker provides data formatting in the appropriate format (XML, EDIFACT, ANSI, etc.), secured exchange via any communication transport (AS2, VPN, SFTP, etc.), and interoperability with any platform.

Archiving

Fully compliant with the EU Directive and the Sarbanes-Oxley Act, Esker's e-archiving solution protects all invoices via a separate, secured infrastructure and web portal.
Support for European e-invoicing mandates
The EU Directive on e-invoicing and public procurement (2014/55/EU) gives countries the opportunity to implement local legislation requiring suppliers to send e-invoices to public administrations (PA) with the goal of making e-invoicing the predominant invoicing method in Europe. Through this directive, all European public administrations must be able to accept invoices in electronic format from their suppliers.
There is a significant trend emerging as more European governments are now mandating e-invoicing for B2B or B2C transactions in an effort to increase efficiency in collecting VAT and tackle tax fraud. And e-invoicing requirements in many European countries continues to evolve, whether B2G, B2B or B2C. Complying with these global e-invoicing regulations is an increasingly complex process, one which Esker can facilitate.
Esker helps companies process e-invoices in compliance with the unique specifications of European countries. This includes processing any format (e.g., PDF, UBL, Facturae in Spain, Fattura-PA in Italy, etc.), communicating with PA platforms (including PEPPOL) to send e-invoices with status updates, and providing e-invoice archiving that's compliant with regulatory frameworks.
Learn more about mandatory e-invoicing in France, Italy , Spain, Portugal and Germany.

"Today we have a complete AR solution capable of sending invoices in all formats: paper, PDF with e-signature and EDI to all of our customers, including those in the public sector."
Unique e-invoicing benefits for AP leaders
The supplier side of e-invoicing can be just as crucial as the customer side. When it comes to choosing an e-invoicing solution that can support a secure, collaborative and highly effective AP e-invoicing environment, Esker has the bonafides to get the job done the right way, right away.
Expert support for shared services center initiatives
Customizable KPIs & on-the-go review & approval functionality
Multi-lingual capabilities & template-free technology

You're in good company. Explore some of the other companies and AP leaders that have benefited from automating their processes with Esker.