The first SaaS solution to automate the sending and archiving of paper and e-invoices 
Wouldn't it be great if you could ensure 100% invoice delivery via any media (e.g, paper, e-invoices, EDI, etc.), and do so without forcing customers to change or sacrificing compliance? Esker thought so. That's why our Accounts Receivable software solution was designed to completely automate the delivery and archiving of customer invoices. As a result, companies can benefit from e-invoicing right away while customers adapt at their own pace — the ultimate win-win. 
Rounded image:

Rounded image:

Rounded image:

Sub text:

supported for e-invoicing compliance

​
$342k ROI
Toshiba Business Solutions has achieved an ROI of $342,000.

​
700 HOURS
Haemonetics saves 700 hours annually in its accounting department.
Automate invoice submission to your customers' AP portals
Put an end to time-consuming manual data entry with Esker robots that automatically upload your invoice content thanks to Robotic Process Automation (RPA) technology.
Let robots take care of repetitive jobs so you can focus on more strategic tasks like keeping an eye on your receivables.
Free up team members to focus on what really
matters to your bottom line.
The more time those involved in AR activities spend on handling paper and resolving invoice-related issues, the less time they're focusing on the important things — like collecting cash. With Esker, businesses not only take the manual pains out of invoicing, every invoice is instantly accessible, trackable and reportable thanks to an easy-to-use web interface.  
Persona Block Text:

Ensure 100% of invoices are delivered
Manage customer's delivery preferences
Easily retrieve & resend invoices

Persona Block Text:

Receive invoices the way you want
View invoice information 24/7 on portal
Make payments

Persona Block Title:

E-Invoicing Project Manager

Persona Block Text:

Tailor invoice delivery to each customer
Monitor adoption rates & adapt
Maintain e-invoicing integrity & compliance

Persona Block Text:

Retrieve archived invoices, even years later
Easily check e-signature validity
Verify that invoice content hasn't been altered

Persona Block Text:

Save on operational costs
Lower DSO rates
Ensure compliance with regulations 
Nobody likes resolving invoicing issues over the phone. So don't.
Esker's self-service web portal takes the company-customer relationship to a whole new level. Instead of picking up the phone, customers can get visibility on invoice status (e.g., disputed, partially paid etc.), due dates and have enquiries answered directly from Esker's collaborative workspace — avoiding a lot of headaches and hair-pulling.
With 24/7 real-time tracking and reporting, every sent document is tracked (bar codes added to each page for paper invoices and read-receipts for e-invoices) and data is archived online. 
Painless customer onboarding
Reduced invoice status calls
Rapid dispute resolution
Less paper handling with e-invoice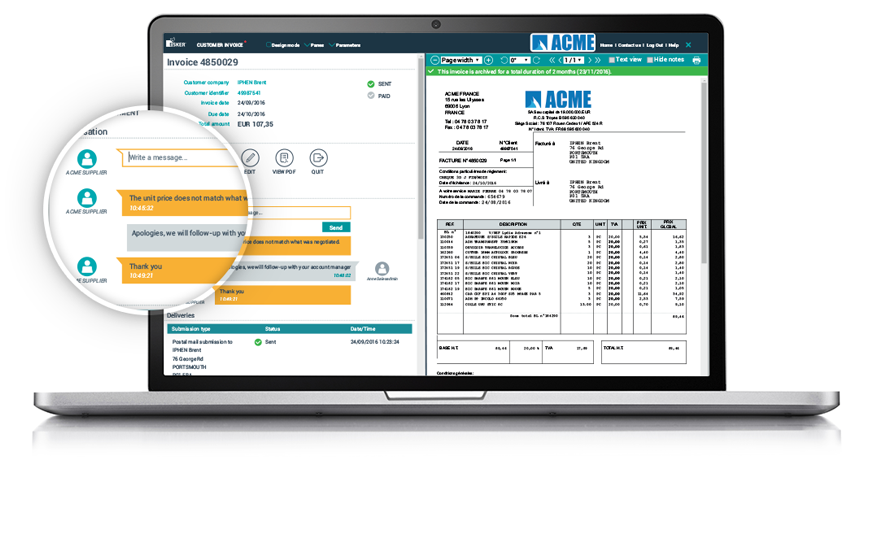 The 7 Worst Practices in AR
And the Solution to Fix Them All

Get responsive, expert support for your
e-invoicing initiative. 
The success of a company's AR automation solution ultimately boils down to getting enough customers to adopt e-invoicing. From promotional campaigns to incentives and fees, Esker's highly trained professionals understand what it takes to develop nuanced strategies to accomplish this and can be relied upon for advice on overcoming any potential obstacles.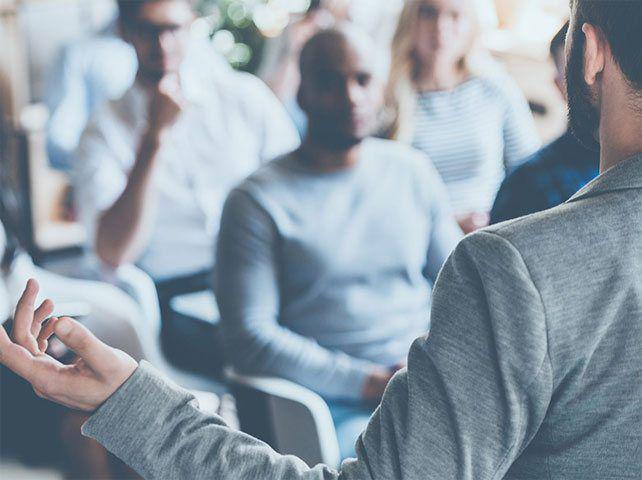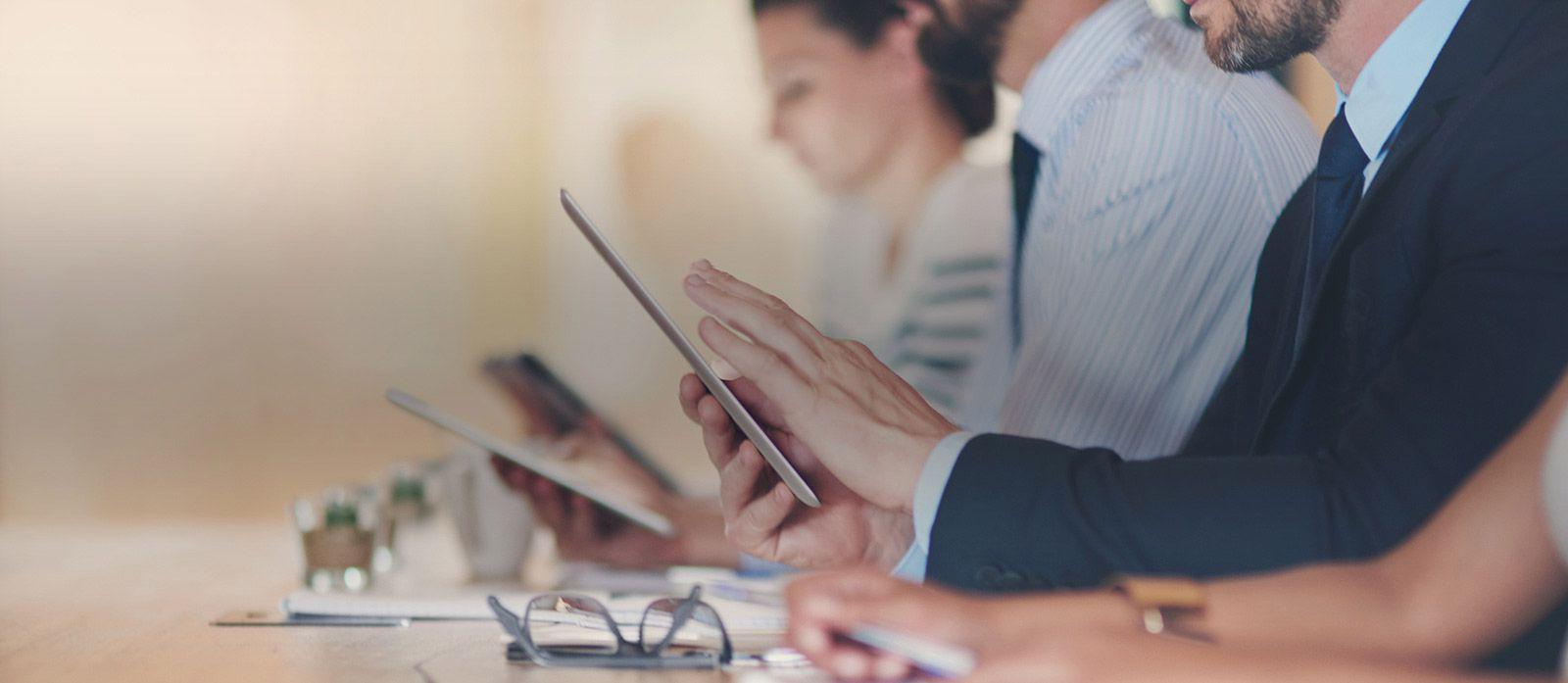 4-day reduction in
invoicing time
"Esker knew how to address our needs from the start, allowing us to reduce processing time by two-thirds."
Director of Information Systems — Arkadin
It's a regulatory jungle out there — Esker helps you stay compliant.
Let Esker help you navigate the complex universe of e-invoice regulations. We help businesses achieve global compliance by supporting any technology method a company chooses:
Compliance via E-Signatures
Through its partnership with TrustWeaver, Esker applies the appropriate e-signatures, time stamps and verifications in over 50 countries.
Compliance via EDI
Esker provides data formatting in the appropriate format, secured exchange via any communication transport (e.g., AS2, VPN, SFTP) and interoperability with platforms from other service providers and public administrations (e.g., FACe in Spain, SDI in Italy, Chorus in France, Billexco in Switzerland, PEPPOL). Esker is qualified UBL Ready and a Certified PEPPOL Access Point, confirming the compliance of its solutions.
Compliance via BCAT
Esker's audit trail and reporting capabilities keep track of all customer orders — from receipt and posting to dispatch and electronic archiving.
Compliance in archiving
All e-invoices must be archived electronically, both vendor and customer invoices, in separate and secure locations. Fully compliant with the EU Directive and regulatory frameworks like the Sarbanes-Oxley Act, Esker's electronic archiving solution provides confidentiality, control and accessibility to all invoices via a secured infrastructure and web portal.
 
12 Tips to Boost E-Invoicing Adoption
Finding Success with the Right Strategy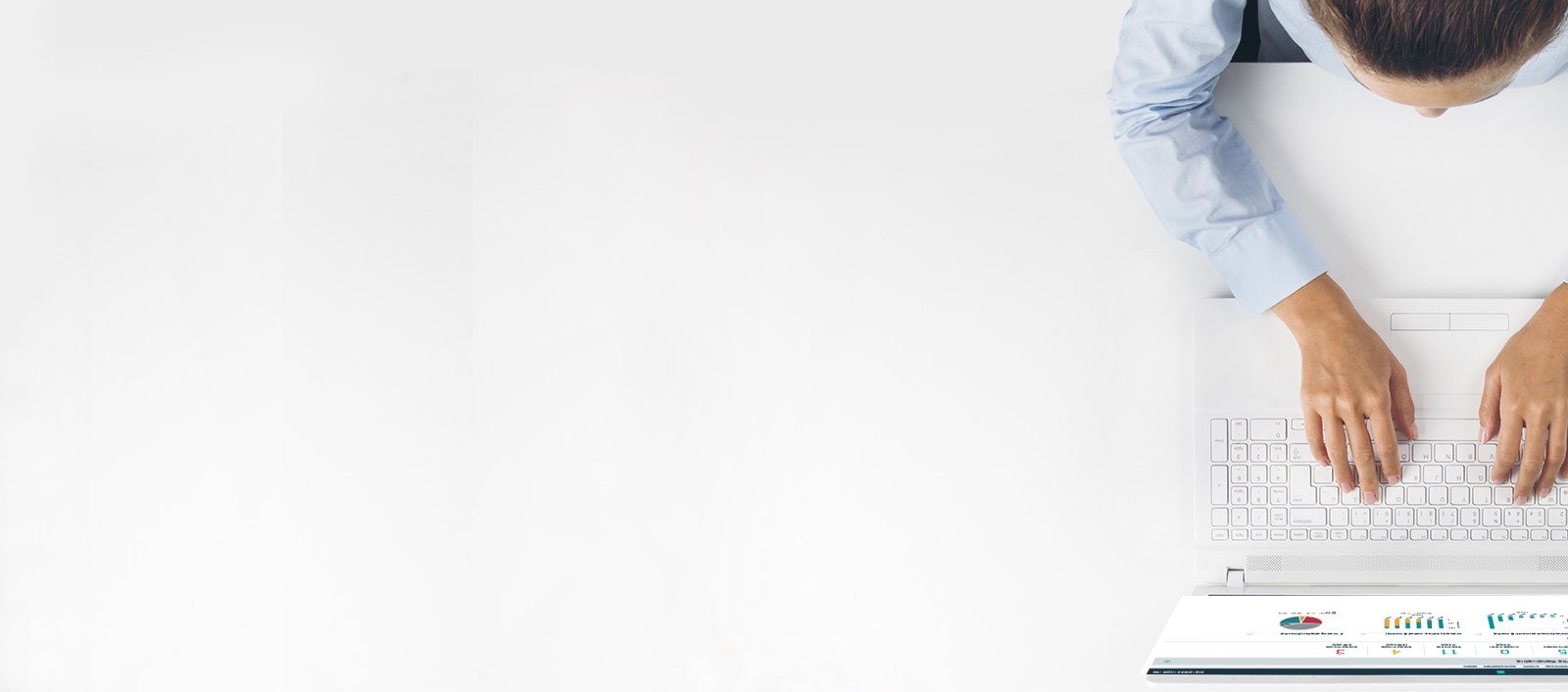 Leave the mailroom madness to us.
The amount of time, money, equipment and manpower needed to mail customer invoices internally is enough to make any company "go postal." In that case, consider Esker an organisational sanity-saver. For customers not ready to receive e-invoices, the delivery of paper invoices can be offloaded using Esker Mail Services. Here's how it works:

YOU SUBMIT THE DOCUMENT(S) ... Individual invoices or batch mailings are submitted from any application. Status updates are provided in real time and made 100% visible. 

... ESKER TAKES CARE OF THE REST. Submitted documents are instantly sent to one of Esker's seven production facilities, where they are automatically printed, folded and stuffed. Documents are then stamped according to priority, country destination and weight, and handed off to the local postal service within 24 hours of creation.  
Ask us anything.
Is moving to e-invoicing on your company's wish list? Esker experts are always
here to answer any question or provide more info — just say the word!