Turn your AP department into a profit centre 
Esker's Accounts Payable automation software allows businesses to eliminate the pains of manual AP invoice processing thanks to AI-driven data capture, touchless processing and electronic workflow capabilities. The end result? A simpler, more efficient, and highly visible way to manage cash flow and generate new revenue.
Supplier Information Management

Benefit from an integrated view of AP/P2P data with actionable workflow that optimises onboarding & strategic decision making.

AP Invoicing Automation

Reduce the effort needed to achieve your most strategic AP invoicing goals, including: cost reduction, invoice visibility, & improved cash management & supplier satisfaction.

Expense Management

Automate and optimise a notoriously admin-heavy process via mobile approval tools, improved expense policy compliance & more.
Case study

​
50%
Ruralco processes AP invoices 50% faster with automation.
"Esker was miles better than the competition. And it was easy to set up, with a one-week on-site training. And it is so easy to use, a child could go in there, get started and within an hour have it up and running and processing invoices. I'm not kidding"
Oliver O'Neill | Group CFO | Ruralco
WHY AUTOMATE WITH ESKER?
Esker makes running a best-in-class AP operation a reality thanks to our decades of industry expertise and dedication to providing customers with leading-edge solutions in order to:
Persona Block Title:

SIMPLIFY INVOICE PROCESSING

Persona Block Text:

With Esker, every PO and non-PO invoice posting — regardless of format — is entered into an electronic workflow. After our AI bots extract the correct data for verification, it's presented for approval (or auto-approved when no exception is detected) and auto-archived for anytime access.

Persona Block Title:

SEE EVERYTHING, IMPROVE ANYTHING

Persona Block Text:

From dashboard KPIs and invoice analytics to performance monitoring and mobile capabilities, Esker users have the luxury of tapping into a treasure trove of data anytime, anywhere in order to make every action smarter and more strategic.

Persona Block Title:

CONSOLIDATE GLOBAL WORKFLOW

Persona Block Text:

Esker allows AP users to unify their workflow even in multiple ERP instances, leading to: anytime, anywhere access; simplified training and higher user acceptance; support for setup of shared services; and approval by non-ERP users.

Persona Block Text:

Being an Esker user means being a company that's trusted by your suppliers to consistently deliver accurate, on-time payments. With every invoice processed electronically and critical data only a click away, preserving a supplier-friendly reputation is made easy.
On the go? Use Esker Anywhere™ 
Esker's mobile requisition and invoice approval application allows you to:
Easily approve invoices and purchase requisitions anytime, anywhere from your Apple® or Android™ device.
Quickly resolve exceptions and approvals, helping foster positive relationships with your suppliers.
Increase efficiency in the P2P process due to fewer slowdowns and less effort needed for approval.
Keep an eye on key metrics. Dashboards are available on the go so that managers can keep track of their business anytime, anywhere.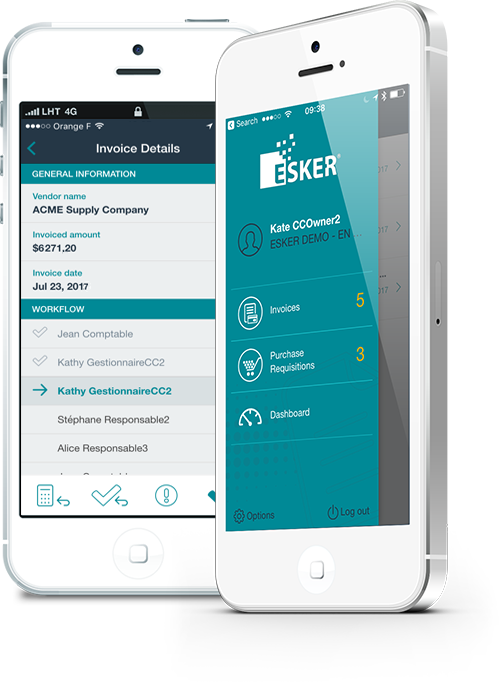 Get on the good side of your suppliers 
The relationship between you and your suppliers can finally be a mutually beneficial one (no, really). Using Esker's self-service portal, businesses can collaborate with their suppliers online and in real time, and benefit from:
Painless supplier on-boarding
Reduced invoice status calls
Rapid dispute resolution
Less paper handling with e-invoices
Receive PEPPOL invoices from your suppliers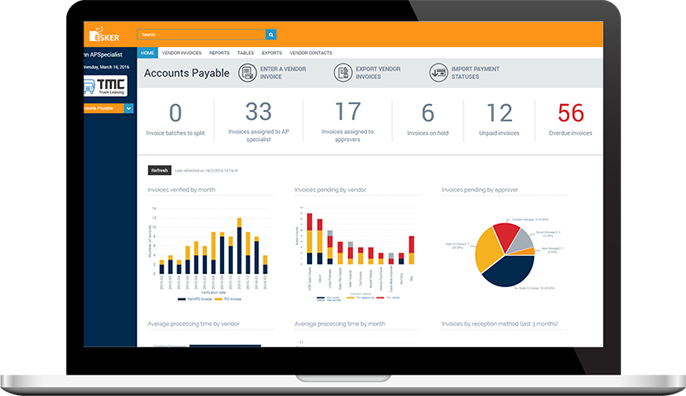 Purchase-to-Pay Automation
The Secret to Improving Supplier Relationships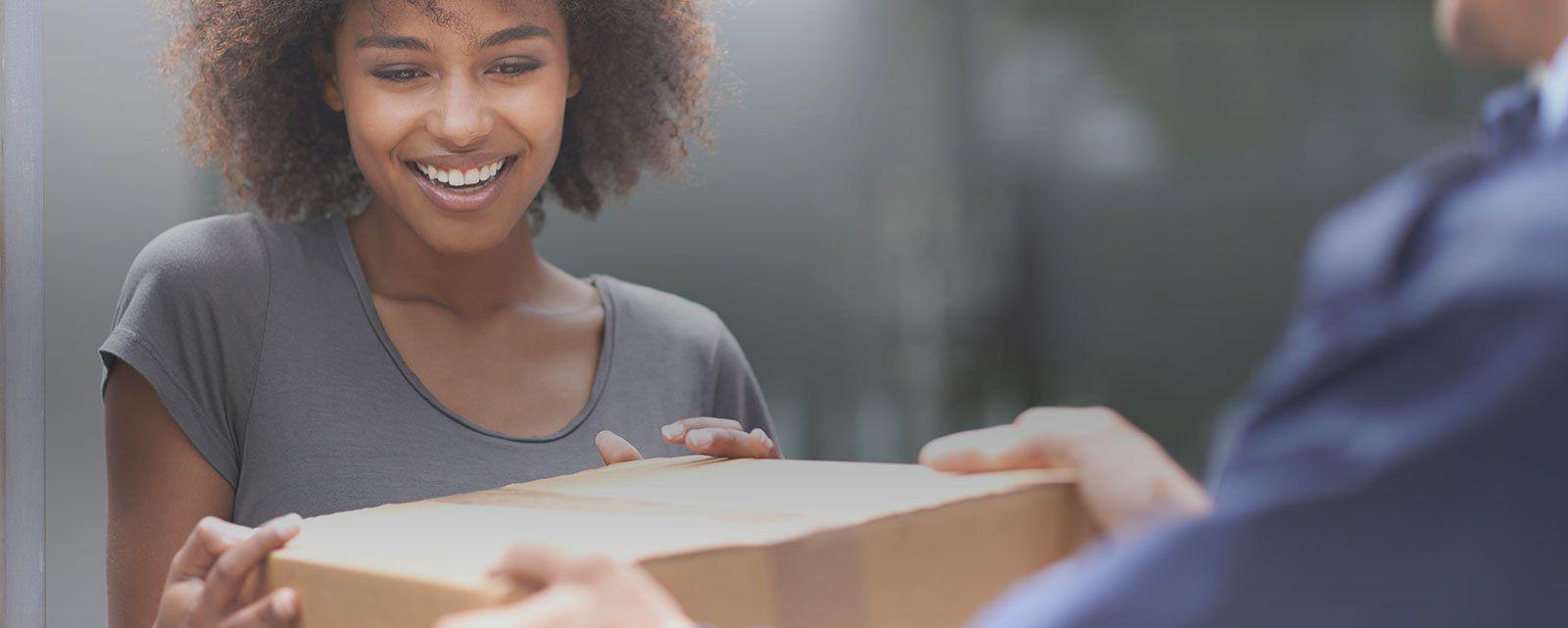 $30k saved monthly in
early payment discounts
"Before, we had no approval controls in place for AP invoices. Now, all expenses are routed with full transparency and accountability."
Accounting Manager — Parts Town
Ensuring AP tax compliance 
Keeping up with changing regulations is tricky and managing suppliers across borders adds even more complexity. Esker's AP e-invoicing solution delivers compliant, paperless invoice processing on a global scale. Archived invoices are kept secure for as long as the local authorities' laws dictate.
Empower your team with actionable data 
Intelligent dashboards with packaged KPIs allow accounts payable workflow users to customise what AP-related metrics are displayed on their interface. This allows every action — from performing daily tasks to monitoring budgets — to be more strategic and value-added.
Real-time business trends in easy-to-read charts and reports
Personalised user workspace with unlimited capacity
Simplified global management of AP shared services centre
Daily metrics that matter to each user
Data available on the go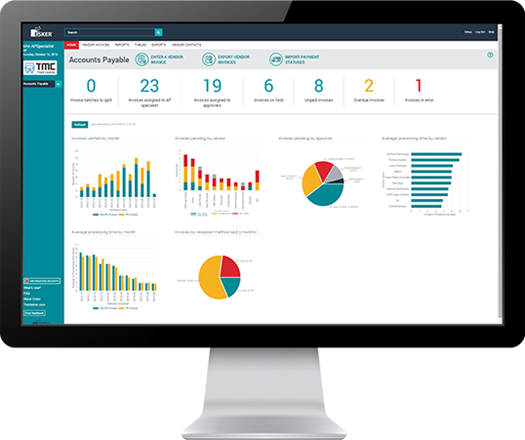 5 KPIs Worth Tracking
How to Maximise Results with Real-Time Analytics and Dashboards

A truly multi-channel invoice automation solution
With EDI invoice management, things aren't always straightforward. Exceptions occur more often than not. Esker makes it easy. Our multi-channel solution lets you process invoices in any format and from any input channel, whether received by mail, email, fax, PEPPOL or EDI. By turning a machine-readable EDI invoice into a human-readable version, you can now apply standard AP processes to EDI and PEPPOL invoices as well.
Access EDI and PEPPOL invoices as PDFs from your ERP system
Eliminate the need for IT support to resolve EDI issues
Increase "touchless" processing rates for EDI invoices
Enhance invoice visibility across all formats and reception channels
Ask us anything.
We're happy to answer any questions you have about our accounts payable
automation software. Just reach out and we'll respond as soon as we can!