Document process automation is what we do, but 
who we are is so much more.
Esker started out as a software vendor back in 1985 with direct and simple vision in mind — help businesses deliver their paper documents electronically. Now, more than 30 years later, Esker is still very much that same determined, customer-focused company, only, we've done a little growing since then … and evolving … and innovating …
Today, Esker is widely recognised as a leader in document process automation software all around the world. Our customers use our on-demand and on-premises solutions to drive greater efficiency, accuracy, visibility and cost savings throughout a multitude of processes, including order-to-cash, purchase-to-pay and document delivery. Esker operates in North America, Latin America, Europe and Asia Pacific, with global headquarters in Lyon, France and U.S. headquarters in Madison, Wisconsin. Wherever paper needs quitting, that's where we'll be.  
Rounded image:

Rounded image:

Rounded image:

A message from our founder and CEO
When Esker first started, I remember thinking it was the most thrilling journey I'd ever experienced. In 1985, technology in Silicon Valley was booming and just the thought of what was on the horizon was both exciting and inspiring.
Over the past 30+ years, Esker has gone from a fledgling startup to one of the leading document processing automation solution providers, with more than 500 employees in 10 subsidiaries worldwide. In the world of digital technology, which sees so many companies come and go, continuing to grow and thrive for over three decades is a remarkable milestone. We would have never made it this far without the contribution of our talented employees, the trust of our valued customers and the support of our partners.
From our desire to innovate in areas such as cloud computing and user experience to our commitment to closely meet our customers' needs and expectations, the future looks bright for many years to come.
— Jean-Michel Bérard
CEO, Esker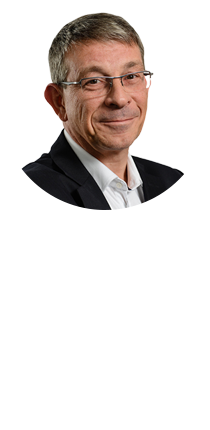 Our core mission
Esker's core mission is to strengthen business relationships, improve the exchange of business-related documents between organisations, and enhance our customers' productivity by empowering people.

What we do We transform the manual and time-consuming aspects of document processing into a digital and collaborative environment to increase customers' growth, productivity and profitability.

How we do it We work closely with our customers to combine the most effective, adaptive solutions with leading services expertise.
​
Why it works We succeed because of our wealth of business process knowledge, talented employees and commitment to providing our customers the best service available.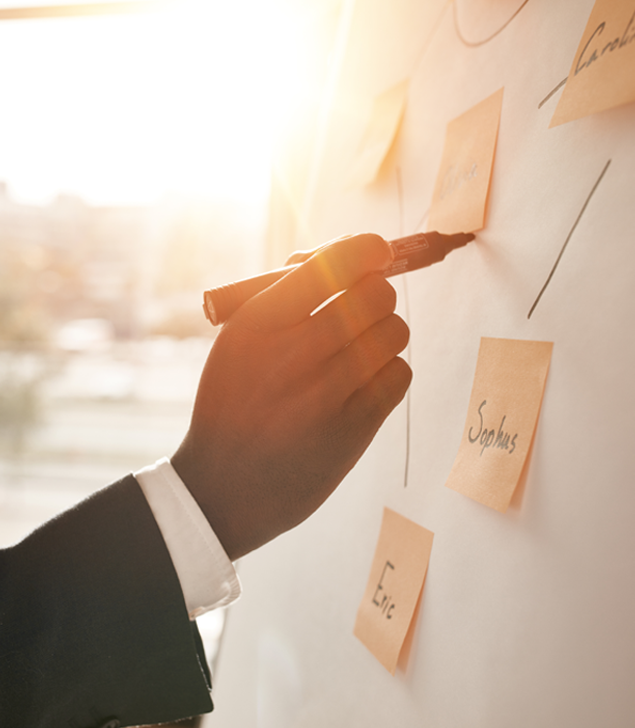 Proud to be a pioneer in cloud computing
A big part of Esker's continued success is the fact that 1 out of 4 Esker employees are dedicated to product development. It's this level of dedication to innovation that's made us a pioneer in cloud computing. Today, Esker has 5,000+ SaaS customers and 600,000+ SaaS users worldwide, and our on-demand services now represent nearly 85% of revenue.
PAGES PROCESSED AND SENT BY ESKER'S ON-DEMAND PLATFORM

Esker's biggest achievements

2017
Esker acquires e-integration GmbH, strengthening its EDI position.
Esker launches an innovative supply chain financing solution in Asia in partnership with Jing King Tech Group.
Great Place to Work® ranks Esker among top 30 in its Best Workplaces France classification.

2016
New solution integrations with Oracle JD Edwards EnterpriseOne, Oracle E-Business Suite and Microsoft Dynamics Nav ERP solutions, providing customers with greater process efficiency.
Esker named innovative P2P technology of the year winner by PayStream Advisors.

2015
Esker celebrates its 30-year anniversary!
Esker makes two strategic acquisitions: CalvaEDI and TermSync.

2014
Purchasing solution is launched, automating the entire purchase-to-pay cycle.
Esker on Demand reaches key milestone: over 1 billion pages processed.
Esker receives 2014 Cloud Computing Excellence Award and 2014 Cloud Computing Product Award from Cloud Computing magazine.

2013
Esker launches mobile invoice approval application, enabling managers to review and approve supplier invoices on the go.

2012
The Scrum methodology of agile software development is put in place, emphasising the flexibility to adapt to emerging business realities.

2011
New mail production facility is opened in Lyon, France, capable of processing 12 million pages per month.

2010
New SaaS solution to automate order processing is released.

2006
FlyDoc is launched, an online delivery service that enables users to send postal mail and faxes directly from desktop computers.

2002
Seamless integration with SAP® solutions is offered with Esker DeliveryWare.

2001
Esker DeliveryWare is launched and is immediately implemented by several major customers.

1997
Esker is listed as one of the first companies to make its initial public offering on the Nouveau Marché.

1985
Get to know Esker's leaders. 
Care to know a little more about who guides our company and encourages Esker's ongoing success? We'd like to introduce you to the members of our managing board and other Esker leaders! If you are a member of the media, an industry analyst or an investor seeking more detailed information about our company, please click on the relevant link below for the appropriate contact information.
France

Anne Grand-Clément

WW Director of Professional Services and Technical Support

+33 (0)4 72 83 46 46

Anne Grand-Clément is the Worldwide Director of Professional Services and...

France

Eric Thomas

Vice President of Business Development

+33 (0)4 72 83 46 46

Eric Thomas is Vice President of Worldwide Business Development at Esker. In...

France

Emmanuel Olivier

WW Chief Operating Officer

+33 (0)4 72 83 46 46

As Worldwide Chief Operating Officer, Emmanuel Olivier leads Esker's...

Jean-Michel Bérard

Founder and Chief Executive Officer (CEO)

Jean-Michel Bérard founded Esker in 1985, shortly after earning his...

Jean-Jacques Bérard

Executive Vice President, Research and Development

Jean-Jacques Bérard is Executive Vice President, Research and Development at...
You're in good company. Explore some of the other companies and AP leaders that have benefited from automating their processes with Esker.
Top